NEWS
---
WORKSHOP ANNOUNCEMENT: New Tax Rules for Landlords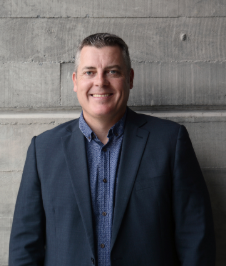 We are pleased to announce leading tax advisor, Graeme Curruthers of NSA Tax, will be our guest speaker and presenter for our upcoming workshop on the new tax rules for landlords.
If you own a rental property or rent out your holiday home then this seminar is for you. Find out about:
- Brightline rules

- Ring fencing of losses

- Holiday homes and mixed use asset rules

-Allowable deductions
Graeme Curruthers, director of NSA Tax, Auckland's leading Taxation & Trust specialists, has over 30-years' tax experience.

Graeme will be sharing his knowledge and advice on the new tax rules affecting landlords at the Hotel Armitage on Friday, 5th April from 10am.
This is a free public workshop open to anyone. Please RSVP by Friday, 29 March, for catering - complimentary morning tea supplied.
RSVP to REAL Chartered Accountants: P. 571-8081 or E. events@realca.co.nz