NEWS
---
Celebrating Our 20yrs in Business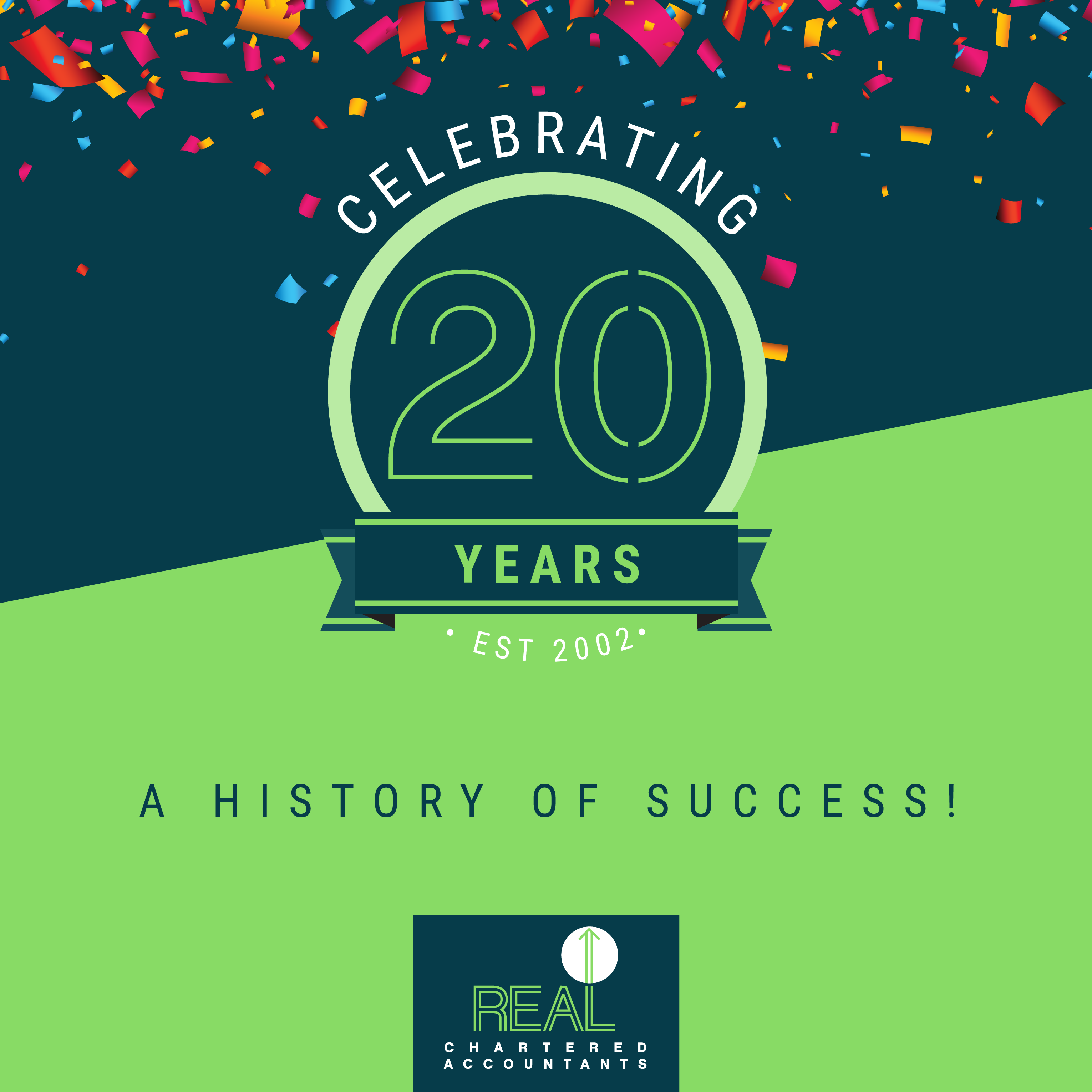 Monday, 13th May, 2002 was the date Cronin Cullen & Egan Ltd officially amalgamated, making this year the anniversary of our 20yrs in business here in Tauranga.
20 years ago, Rob Egan joined forces with Graeme Cullen to purchase John Cronin's accounting firm, a move which saw the birth of Cronin Cullen & Egan – renamed REAL Chartered Accountants in 2015. John was already underway with his career in politics but remained working as a consultant in the business for a few years.
"John stayed on with us for three years before going into politics full-time," says director, Rob Egan. "Gill was already working for Graeme Cullen and Glenys stayed on in the practice too." Both Gill and Glenys are still with the firm today. Sadly, Graeme passed away in 2019.
Originally based on the corner of 11th Ave and Edgecumbe Rd in Tauranga, Cronin Cullen & Egan moved to the corner of Cameron Rd and Monmouth St where the business was located in the old villa until 2020.
Rob and his team have grown the business steadily over the years, and he credits their personal service as the reason for their great reputation and customer loyalty.
"The thing I enjoy most is interacting with all our clients. Our business has largely grown through word of mouth because of our level of service and relationships with existing clients," says Rob.
"We're also fortunate that our staff have been very loyal over the years which has been a key aspect to our growth."
The team will be celebrating in the usual way as can be seen from their photograph albums of the past 20yrs – with drinks, great food and plenty of laughs.