NEWS
---
Bed tax would put Kiwis out of pocket, says tourism body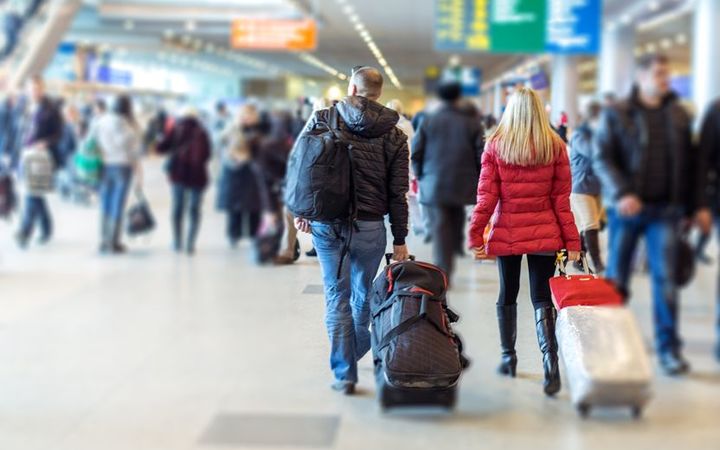 The Productivity Commission's draft report found councils under pressure from tourism should be able to charge visitors through an accommodation levy as part of a review of local government funding.
The report said tourists did not fully pay for the costs of local infrastructure and services that they consumed in tourist hotspots.
The Commission recommended a bed tax to help cover costs in larger tourist hotspots, while smaller areas without accommodation could receive funding from the new international visitor levy.
While some in the tourism industry have supported a bed tax, others say it will be unfair and hit New Zealanders harder than tourists.
Tourism Industry Aotearoa chief executive Chris Roberts said a bed tax was not the answer.
"While this might seem like an easy solution, it will not succeed in making visitors pay their fair share," Mr Roberts said.
New Zealanders would foot the bigger bill if a bed tax was introduced as they accounted for the majority of all commercial bed nights, he said.
"New Zealand doesn't need new taxes. What we need is to find ways to better share the taxes and charges we already collect."
Tourism Industry Aotearoa chief executive Chris Roberts. Photo: RNZ / Teresa Cowie
Instead, Mr Roberts said a better solution was to return part of the GST collected from international visitors and distribute the funds via a Trust to local governments.
"Visitors are already more than paying their way, with international travellers paying $1.7 billion a year in GST. A number of councils around the country support TIA's proposal and have put forward a remit to next week's Local Government Conference."
Regional Tourism NZ executive officer Charlie Ives welcomed a visitor levy or bed tax - as did the organisation's roughly 30 members.
"If we look at the size of the problem around the country, the biggest investor in tourism around New Zealand is local government and they're under huge pressure in terms of providing infrastructure and support to the industry ... I think the problem is bigger than just who you should actually be collecting it from," Mr Ives said.
New Zealand had been "kicking the can down the road and actually ignoring the growing issue where communities are under pressure to provide services for their residents and a growing tourism population" for the past couple of decades, he said.
The additional funding raised by a bed tax would help councils pay for much needed infrastructure and plan for the future, Mr Ives said.
Tourism Export Council chief executive Judy Chen said a commercial accommodation levy wouldn't hit visitors equally.
"At the same time when we have just got IVL in place, putting another tax on visitors does feel like they're very much being targeted at the moment," Ms Chen said.
It could make New Zealand a less attractive destination if visitors felt it was too expensive to visit, she said.
Any levy would need to be fair and easy to apply, Ms Chen said.
"No matter what it is, it really needs to be a national approach as well as it needs to be fair so our visitors don't feel like they're being targeted, and also all those that are actually using those facilities are contributing."