Record Keeping Tip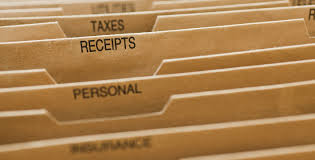 Do your receipts fade? Struggling to keep up with physical record filing?
Try taking a photo of the receipt and emailing it to your Xero inbox account. That way, you will always have a record of your documents which you and your accountant can access as and when you want! Click on the Folder icon (second icon on the top right of your Xero banner to get the email address).
Happy record keeping!

GST basis - Payments basis or Invoice basis?
Are you new to GST? Can't decide which GST calculation basis to use? One simple rule to is to look at your business's turnover amount. If it is less than $2M per year then you can use the Payments basis. However, if your turnover is over $2M and your income is mainly cash-based, then you can apply to the IRD to use the Payments basis as oppose to the Invoice basis.
Thinking of Employing Staff for the first time?
Save time on paperwork! Did you know you can register as an employer online by using the IRD online form link below:
Surfing the web!
Do you want to open a link in another window? Hold down the Ctrl key and click on the desired link. A new window will open up with the second link and you won't clost your current webpage :)