NEWS
---
Tony Alexander - China is Recovering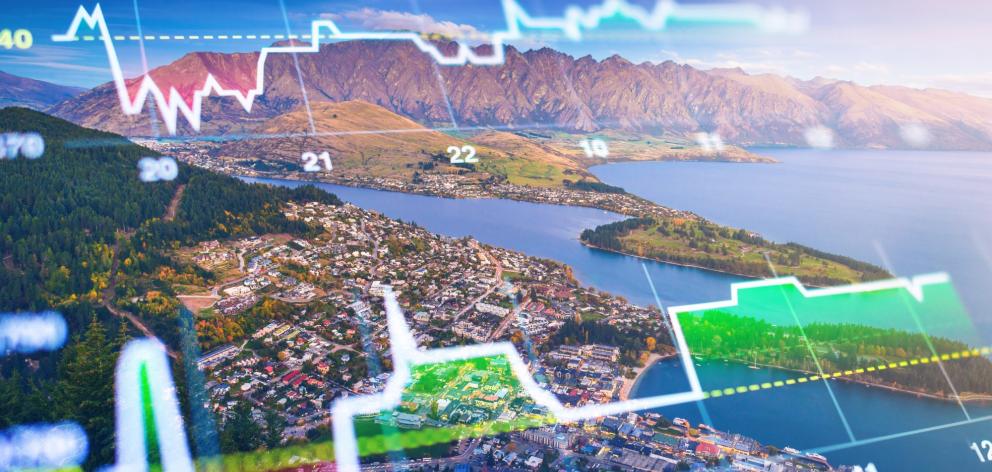 Foreign tourism accounts for just over 4% of NZ GDP. Kiwis travelling overseas, now also erased, looks like it amounts to the equivalent of just over 2% of our GDP. This huge shock will cost the jobs of many of the 165,000 people employed directly and indirectly servicing foreign visitors. Layoffs at tourist attractions are already happening in Queenstown.
Job losses will include coach drivers, rental car agencies, hospitality workers in bars, cafes, restaurants, attractions, cleaners of hotels, hotel staff, airline employees, travel agencies, taxis, airports, catering firms, event organisers, etc.
Some of these people will keep their employment as you and I holiday domestically now. But recommendations on social distancing will make us wary of doing that. Many travel and hospitality sector employees are here on work visas and will leave the country in the absence of a job. Some will find employment in other sectors suffering long-term shortages of staff. Staff of larger operators with corporate structures may be held onto with reduced work hours and special leave in anticipation of the recovery next year. Some will be able to stay attached to their employer through aspects of the government's assistance package.
Most likely to close down are the small businesses and contracted providers of services.
The economy is almost certainly now in recession and the world is headed that way also. The length of this period of most intense weakness depends largely upon how long it takes to get the spread of Covid-19 under control. The comments by scientists suggest a vaccine is 12-18 months away. So, can we take a guess at how long before global containment of the viruses' spread is achieved? Before the July Tokyo Olympics? No-one knows. Probably not.
The only way to start attempting an answer is to go back to where it started and see what has happened there. Hence my heading this week of China is Recovering.
China capped its infections at just over 80,000, almost no new domestic cases are being reported, (just 4 on Monday, 1 Tuesday but still 10+ cases brought in from offshore). China is sending planes to evacuate its people from other countries now in lockdown – the opposite flow from what was happening 1-2 months ago. This raises questions about comments from leaders in the Western world that we will see millions of people infected in each of our countries.
China's success at containing its outbreak is a welcome development some two turbulent months after I first wrote about this new virus in the January 9 Tview issue.
http://tonyalexander.nz/resources/TV 9 January...
If you want to alter the news you read to get some more balance and improve your psychological state as panic grips the West, read an issue of the China Daily newspaper. Yes, it's a CCP mouthpiece. But the focus on taking necessary steps to fight the virus and now highlighting how things are improving is a healthy counterbalance to what we're reading in Western media at the moment. You can balance things out a bit with the South China Morning Post. https://www.scmp.com/asia
And if you want the best assessment of the situation by any leader currently to my knowledge, read what the Singaporean Prime Minister spoke on a radio broadcast last Thursday.
https://www.straitstimes.com/singapore/coronavirus...
Most people will have found the website below by now. It shows details of the outbreak in numbers and graphs and what you want to do is scroll to the list of countries and click on China. You'll find data just for China including graphs showing the total number of cases near flattening out from late-February and daily new cases dropping away in the graph just below the first one.
https://www.worldometers.info/coronavirus/
Note how although in the West we have criticised China for initially not well enough recognising the virus appearing in December, the WHO only declared a pandemic in frustration with the West and Middle East. Even knowing of the virus and its ability to spread, too many countries, according to the WHO, have done a very poor job putting in place necessary measures to slow the spread. Hence the extreme catch-up control phase now underway in an environment of panic rather than planning. And hence our border closure and the cascading closures being imposed by other countries.
Wuhan city was locked down on January 23. Now, factories are reopening. Public transport is being reinstated. All 15 makeshift hospitals were closed down Tuesday a week ago. Some tourist attractions are reopening in other major Chinese cities. Things are far from normal and hygiene practices are magnitudes above what they were. Gatherings are still banned. But the direction of change is heartening. Electricity generation from the neighbouring province which supplies Hebei's power is back above 94% production.
This is important for us because we sell food to China and they take some 30% of everything we ship offshore.
There is light at the end of the tunnel but it is impossible to place any firm timetable on when we can reasonably expect our lives to return to normal apart from the 18 months vaccine timeline. Even focussing on what has happened in China so far then gauging how things go when they relax social distancing rules will not give an accurate guide to us in the rest of the world.
That is because efforts to fight the outbreak seem to have started later in the infection spread cycle outside of China, and procedures used to fight the virus may not be as intense as in China. They were able to quickly mobilise health professionals from the rest of their country to help the affected province. That will not be possible in other countries where outbreaks are not concentrated in one regional location.
So, we are in this new period where economic health is being explicitly sacrificed for human health and our focus has to be on helping each other and getting through to the other side. And that perhaps would have been a better title for this week's Tview.
So, what can we do in a sense of community spirit and desire to get our businesses through to the other side?
1. Rather than dumping staff, cut work hours by all means and change working practices, but boost advertising for people you've been unable to find these past two years because of labour shortages.
2. Cut back on advertising products and boost branding which cements your firm and your outputs as steadfast in the face of fear. The last thing you want is to emerge from the temporary crisis with a totally new image as a bulk discounter of goods and services if that is not your market already.
3. Seek out value-driven companies and consider boosting purchases of their equities at prices deemed unrealistic only a few weeks ago.
4. Be steady in your communications with staff, suppliers, and clients, neither downplaying the significance of the current environment (President Trump) nor looking to be in panic mode (President Trump also). I have seen some very professional messages from organisers of conferences I will be speaking at in the next few months regarding hygiene practices, social distancing. That sort of calm reassurance is branding gold in this environment.
5. Avoid the use of language which some use to attract people's attention – collapse, slump, slashing, horror, Bleach your adjectives.
6. Don't ditch your long-term reform plans in areas sensitive to staff and your public imaging. If you do you'll be sending a signal that such programmes were for show only or luxuries not important for the future.
7. More strongly re-orientate your strategic planning to being able to handle and adapt to future shocks.
8. If you are a landlord, give back some of the capital gains you have earned over this housing cycle by holding off rent rises and cutting rent for tenants. After all, we know a recession hits the lower end of the socioeconomic spectrum harder than those higher up, and a higher proportion of those people rent than higher income earners.
Having said all that, it is necessary to repeat that for the travel, hospitality, and entertainment sectors this is a huge decline. We have seen major growth in travel and eating out in recent years and every day our newspapers have been filled with full page ads for foreign trips. International travel has boomed beyond anything before seen in the world.
Over 2019 almost 4 million people visited New Zealand. Five years ago, that number was 2.8 million. 20 years ago, it was just 1.6 million. The sector has grown like topsy with inadequate planning producing much congestion. Covid-19 is a massive reality check and it is impossible to know if there will be a permanent structural decline in the willingness of people to travel. Probably not going by the industry's surge in spite of 9/11 and the burdens after of security checks and congestion.
One of the bigger criticisms older people have made of young couples struggling to buy a house is that they need to forsake travel for a few years in order to build their deposit. That's probably what a lot are now doing along with saving money by not going to restaurants and bars.
In fact, if you could figure out what we Kiwis will do with the $10bn we were going to spend on overseas travel in the next year, you could have a successful business outcome.
There are many uncertainties and the best one can do is accept that for the next few months substantial economic pain now looks like coming. Then a sizeable bounce up will ensue. Starting six months out maybe? We cannot know because a virus recession is new to us. We can at least take some comfort that this is not a banking crisis and households around the world are not facing an extended period of getting debt under control after years of excessive borrowing.
Ignore Sentiment Readings
In this current climate I am paying no attention to sentiment surveys. They reflect the views of us very scared Westerners not understanding what is happening around us and feeding off each other's horror stories. The last thing you should do currently is extrapolate sentiment readings into actual economic outcomes for the future.
What I can do is try and keep you aware of the long-term drivers of our economy and the fundamental good state we are in. This is important not just as a means of trying to calm fears during the crisis. We have to remember that this is an election year. There will be some candidates for whom sowing fear might be a strategy for gaining votes.