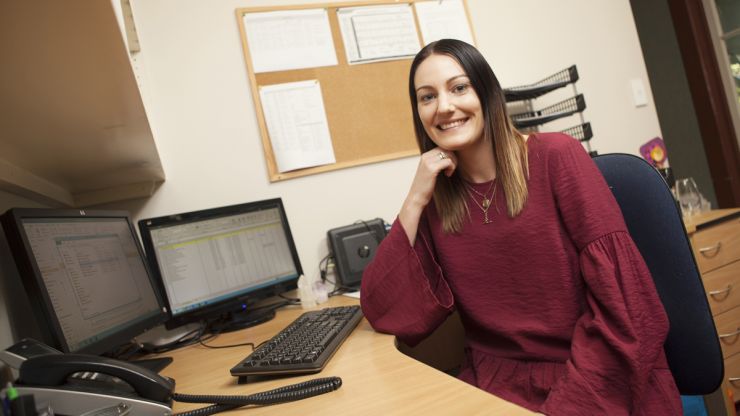 "I enjoy the variation of work day to day as the Accountant Support Coordinator and I am enjoying my training in Tax and Accounting."

As our Accounting Support Coordinator, Rose's role involves administering the tax management system, managing the Companies Office Register, completing client payrolls and supporting Kelsie, our Client Services Assistant.
Prior to joining us in early 2018, Rose worked for Cadastral Surveying Field where she enjoyed problem solving, mathematics and providing a first class customer experience.
Great attention to detail, an enthusiastic attitude, an ability to multitask and analyse and interpret data effectively are some of the key skills Rose brings to the team at REAL.
Some Personal Info:
"My partner and I recently purchased a lifestyle block in Welcome Bay and I am enjoying getting into the garden with Geoff and our two kids.
"I enjoy baking and getting the kids involved with everything from decorating cakes and cookies to making rainbow coloured pasta.
"In the evenings you will find me banging away on the electronic drumkit or cuddling up with my exotic shorthair kitten Hefner and reading a good book."